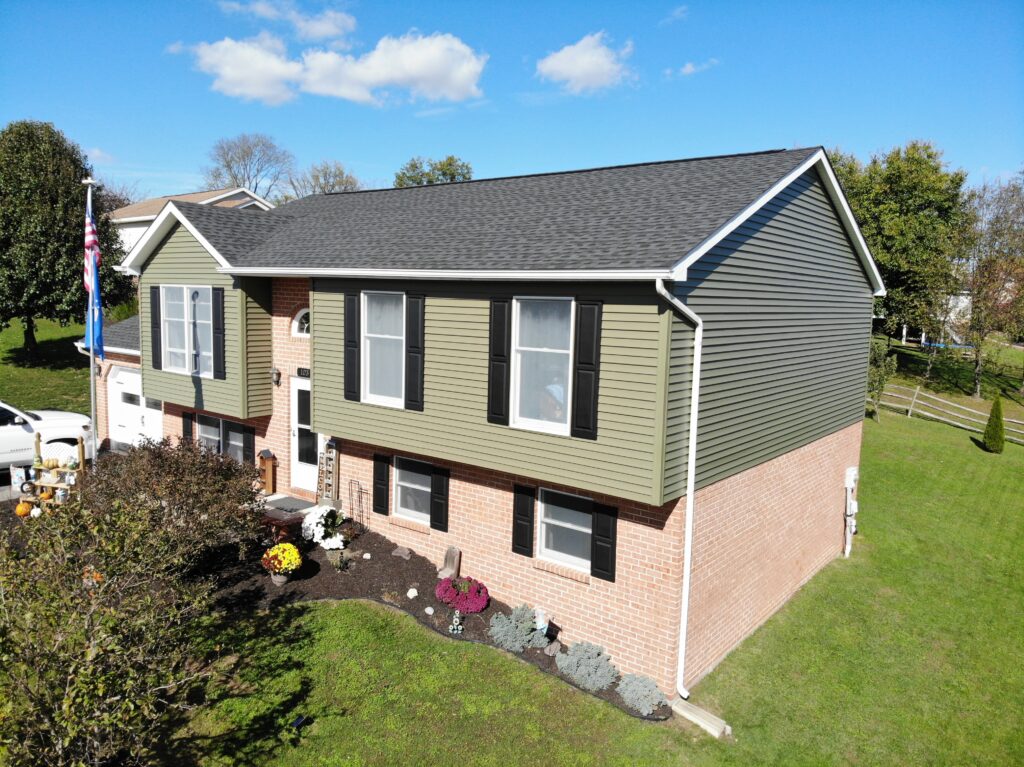 Your Siding is the most visible part of your home, and your first line of defense against the elements. When your Siding fails, your home's protection fails.
It's important for your Siding to do its job; here are some tell-tale signs it's time to replace your home's exterior.
Appearance
One of the main reasons homeowners replace their siding is for curb appeal. As the most visible part of your home, you want to be happy with what you see as you pull into your driveway each day. Siding can become faded over years, and while that doesn't mean you need to replace it; it's a good time to start looking at your options.
An upgrade to your Siding can also improve your homes looks. We offer a variety of vinyl Siding options such as Vinyl Lap, Dutch Lap, Board & Batten, and even Shake. Maybe you want something stronger and more durable, we can also walk you through our options with James Hardie, and LP Smart Side. A modern exterior can change your Home's entire appearance.
Damage
Siding damage is the biggest threat to your home's protection. Cracks, warping, or even missing siding can cause water damage to your home's interior. This damage is caused regularly by harsh weather conditions, pests, and your kid's toys. Even a few loose rows of Siding could be blown off eventually and there may even be some buckling or leaking around the windows.
Another thing to consider is most homes built prior to 2000 were never installed with House Wrap or a Moister Barrier behind the siding. This leaves your home with even less protection against elements such as rain, hail, and snow. Leaving your home susceptible to water damage and rot.
Contact Topper Construction
Here at Topper Construction, we know how important your Siding is. Contact us and we can help you whether it's an inspection, repair, or total replacement.  Our team is here and ready to help, we'll meet with you and give our honest opinion on your best options as a homeowner! Call or text us today at 301-874-0220 or email us at info@topperconstruction.com. We can help you with projects in Delaware, Maryland, Pennsylvania, West Virginia, and Northern Virginia.