Your gutters might not be leaking yet. However, that doesn't mean you can put off maintaining them. Here are some good tips for taking care of your gutters during the winter. It might surprise you what can cause problems if you aren't regularly inspecting the condition of your gutters.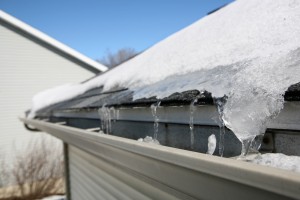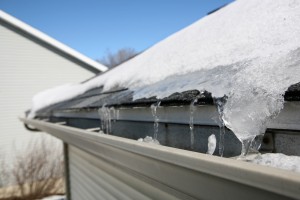 Getting Snow off the Roof
At first glance, you'll wonder how cleaning off your roof counts as gutter maintenance. But your gutters and roof are connected systems, as they both support each other. If the roof is in danger of collapsing, it will affect how effective the gutters are, and if the gutter is blocked up with ice and snow, then there is more weight on the roof that can snow rot and other problems. Although it hasn't snowed this winter, you'll be glad you got ready before any snow fell at all. Try using roof rakes and shovels to clean your roof off. The rakes work better for lighter, fluffier snow while the shovels are ideal for getting rid of wetter, heavier snow.

However, when you need to do this, be careful. Exercise additional caution because you don't want to leave scratches or gouges that will ruin the integrity of your roof shingles. It's much smarter and safer to use a plastic shovel, even if you think the shovel might break. Also, be sure to use a safety harness if you need to do any work on your roof. Have friends and family help out and make it a group project. Lastly, if anyone feels unsafe working on the roof, then it's best to call the experts at Topper Construction to cover it for you.
Avoiding Ice Dam Buildup
You'll also need to watch out for ice dam formations. Ice can weigh over fifty pounds. This extra weight can damage or even destroy your roof and gutter systems. Ice dams form on the edges of roofs and prevent proper water drainage. With no runoff, roof debris and snowmelt collect with nowhere else to go. This will cause the gutters to lean away from the house and eventually fall off.
What You Need to Know
Ultimately, working gutter systems are an essential component of your home. They help protect the roof and the foundation from excessive water damage. Keeping your gutters clean and well-maintained will help keep your home safe and warm all winter long.
Contact Topper Construction Today!
If you're interested in having gutters, a roof system, siding, or water drainage system installed in your new home, or would like a free estimate, contact Topper Construction. With Topper Construction, you'll see the benefit of nearly three decades of experience. Contact Topper Construction at 301-874-0220 or email us at info@topperconstruction.com if you are interested in learning more. We can help you with projects in Delaware, Maryland, Pennsylvania, West Virginia, and Northern Virginia.