Although we don't experience many instances of hail in Maryland, it does happen and hail can do serious damage to roofs. Roof repair should be scheduled for hail damage as soon as possible to prevent costly issues down the road. If you're not sure how to determine whether or not your roof has hail damage, we'll explain the signs you should call a contractor like Topper Construction to take care of damage before it becomes a larger issue.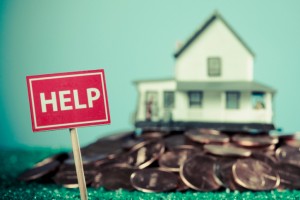 Dents, cracks, and other blemishes
After any storm that involves hail or heavy windows, homeowners should inspect their roof for signs of damage. Hail damage generally presents itself in the form of dents, cracks, and other impact-caused blemishes depending on the type of roofing. Keeping an eye on your roof regularly helps you determine which spots may be new and caused by hail damaged, or have already been there and caused by other things.
Water leaks
If there's water leaking in your attic or through your roof after a major storm, this may be caused by hail damage. Sufficient hail damage, especially in areas where the roof was already weak or damaged, will allow water to leak through. You may hear the water leaking, or notice other signs such as water stains, mold, or buckling. If this is the case, you want to make sure your roof is repaired as soon as possible to prevent further costly water damage.
Hail over the size of a mere ¾ of an inch can cause damage to most roofs. Hail of this size is only about marble size, so anything larger than that can cause significant roof damage. After a storm with hail of any size, you should check to make sure there is no damage to your roof. If you're unsure, but there has been significant-sized hail, you may still want to call a contractor to see if your roof was able to withstand damage or not.
Need roof repair for hail damage?
Founded in 1988, Topper Construction has quickly grown to become one of the largest roofing and siding contractors in the Mid-Atlantic region thanks to our commitment to providing clients with quality work at a competitive price. We install the full range of vinyl siding from major brands, giving you a wide variety to choose from.
For immediate assistance or questions about hail damage or roof repair, please call 301-874-0220. We are headquartered in Frederick, Maryland with a satellite office in Pittsburgh to help us better serve you, our customers. We proudly service areas throughout Maryland, Pennsylvania, Washington DC, Northern Virginia, West Virginia, and Delaware.