When looking at siding options, it's likely for homeowners to come upon vinyl siding. Vinyl siding is a very popular siding option for many good reasons, so when considering your choices for new or replacement siding, you should know the benefits of this option.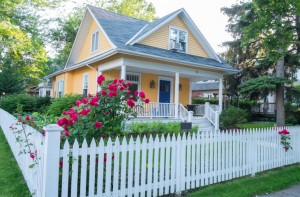 Vinyl siding has been around since the 50s, and is still widely used today as an affordable, attractive option. Although there are many benefits of choosing vinyl, we'll list the main ones below.
Versatility
Available in many styles and colors, vinyl siding is one of the most versatile siding options. There are three main types to choose from: shake, board-n-batten, and lap. This gives you many options when deciding what would look and perform best for your Maryland home.
Low Maintenance
Vinyl siding is also one of the most low maintenance siding options. Every now and then, you may need to give it a wash. Otherwise, you don't have to worry about any other maintenance, and most of the time there is a limited warranty for anything else. You won't even have to touch up the paint, which is a main reason why many choose vinyl.
Longevity
To put it simply: vinyl siding lasts. It's extremely durable, and can withstand nearly anything nature throws at it—even 110mph winds! Not only is vinyl low maintenance, but it will also last a long time without damage or wear. Vinyl siding still looks new years after installation, and all that's needed to keep it looking that way is the occasional wash.
If you're looking for a siding option that will last, doesn't require a lot of maintenance or upkeep, and has many style and color options to choose from, vinyl siding is your best option. It's even energy efficient, keeping your heat and air conditioning in and the outside heat or cold out.
Ready to have vinyl siding installed on your home?
Founded in 1988, Topper Construction has quickly grown to become one of the largest roofing and siding contractors in the Mid-Atlantic region thanks to our commitment to providing clients with quality work at a competitive price. We install the full range of vinyl siding from major brands, giving you a wide variety to choose from.
For immediate assistance or questions about vinyl siding, please call 301-874-0220. We are headquartered in Frederick, Maryland with a satellite office in Pittsburgh to help us better serve you, our customers. We proudly service areas throughout Maryland, Pennsylvania, Washington DC, Northern Virginia, West Virginia, and Delaware.