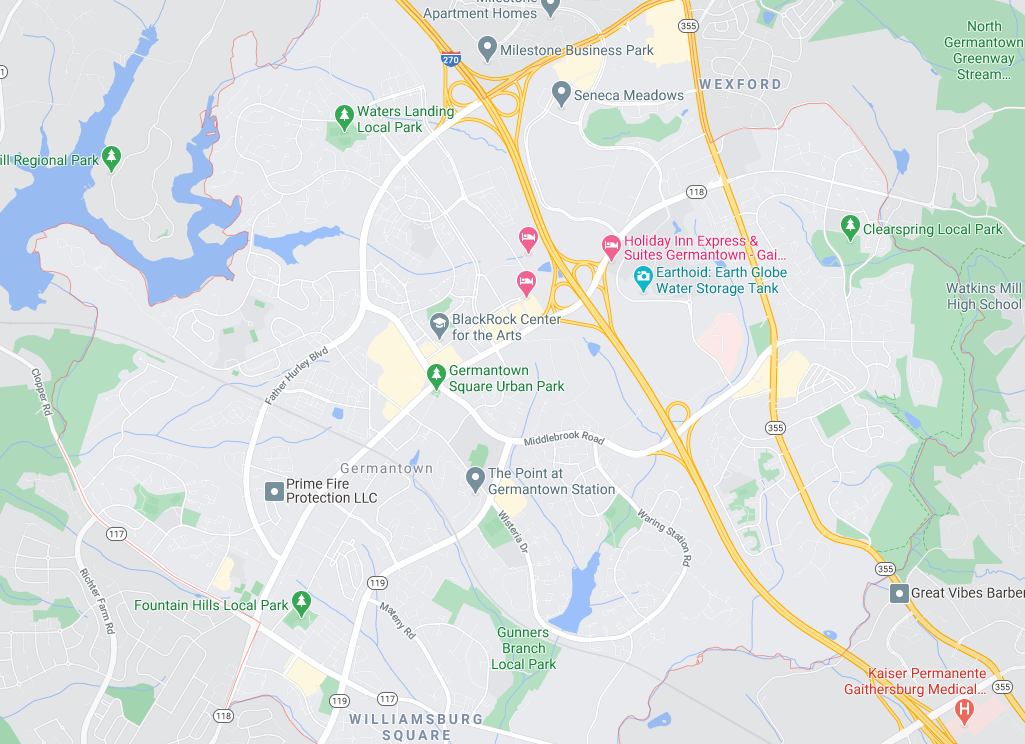 Germantown, MD
Number One Roofing & Siding Contractor in Germantown
Topper Construction Serving Germantown, MD
Topper Construction has been in the construction business since 1988. With our ability to drive topnotch quality construction services, we became the first largest construction company in the Mid-Atlantic. Our three decades of experience led us to the forefront of the industry.
Topper Construction has a team of experts specializing in roofing, siding, gutter and downspout installation, and foundation waterproofing. We are an established roofing contractor with a full range of services to efficiently cater to every home improvement and construction needs around Germantown, MD.
Your Local Roofing & Siding Company in Germantown, MD
Topper Construction progressively built its reputation and credibility by delivering the safest and most excellent service around the state. We have completed over 75,000 roofing and siding installation within our 30 years of service. We are your most trusted local roofing contractor in Germantown, MD. Topper Construction has reputable experience in building commercial institutions. We have completed 250 commercial projects all over Mid-Atlantic over the past decade. We provide full-range exterior building solutions along with our other specialized services in Germantown. Our mission is to grant every household a safe and topnotch quality customized service with the best price.
BBB Accredited General Contractors in Germantown, MD
Over the years, Topper Construction acquired numerous construction certifications and accreditation as proof of our excellent customer-driven services. We are BBB (Better Business Bureau) Accredited roofers that never fail to comply with the A+ rating standards. Topper Construction always guarantees durable roof repairs and installations across Germantown. Topper Construction is entitled as a GAF Master Elite Weather Stopper Roofing Contractor. We are one of the top 3% of qualified companies in Maryland. Additionally, Topper Construction is a Duradek Authorized Applicator. This recognition guarantees our clients the use of only the best quality vinyl sheet walkable roofing products. These are only a few of our acquired certifications. Find out more of our accreditations here:
Topper Construction Certifications
.
Specialized Roofing and Siding Company in Germantown, MD
Topper Construction has a team of experts extensively trained to deliver quality roofing, siding, gutter and downspouts, foundation waterproofing, and among our other specialized services. We are a proud local contractor in Germantown that provides incomparable quality service. Topper Construction's mission to provide excellent holistic service among our clients led us to offer personalized solutions to their construction needs. We continue to progress and optimize new trends and innovations to continuously better the service we provide. Our dynamic operations effectively cater to the unique and ever-changing demands of the market. We find solutions that best fit our clients' needs and lifestyles.
Competitive Construction Prices in Germantown, MD
Topper Construction values your hard-earned money. Thus, we offer one of the most competitive prices around Germantown, MD. We provide rates that best suit our client's construction needs without compromising quality and aesthetics. We maintain transparency in our operations to develop and maintain long-term relationships among our clients and business partners. We offer flexible payment options via Wells Fargo Home Projects credit card. We give our clients financial assistance to help them build their homes without too much hassle. Topper Construction will start your residential projects while you pay for it over time. We will provide reasonable quotations without compromising safety operations, quality service, and high-end quality products.
Safest New Home Builders in Germantown, MD
Topper Construction values the safety of our clients and employees above anything else. Our operation is strategically structured to ensure safety in the construction site. We extend an outright effort to protect our employees and subcontractors. We are your trusted new home builders in Germantown, MD. To ensure our employees' safety, we equip our workers with protective gear and advanced quality equipment. Topper Construction hires a third-party construction safety consultant to implement safer and seamless job operations while keeping a hazard-free environment. We conduct a weekly safety meeting to address potential hazards in the workplace. Also, for more safety guarantees, Topper Construction executes a surprise on-site visits to monitor all safety protocols and implement them adequately. As proof of our credibility in ensuring safety in the workplace, we have been recognized as the Safety Awardee from IWIF/ Chesapeake for five consecutive years. We are proud of our outstanding commitment to workplace safety; thus, rest assured that Topper Construction is an excellent option in Germantown, MD.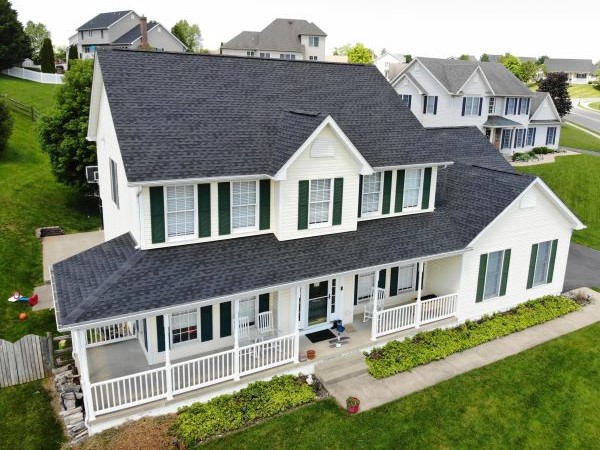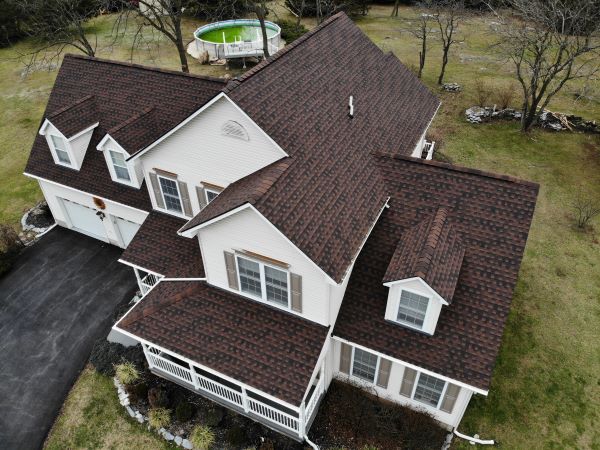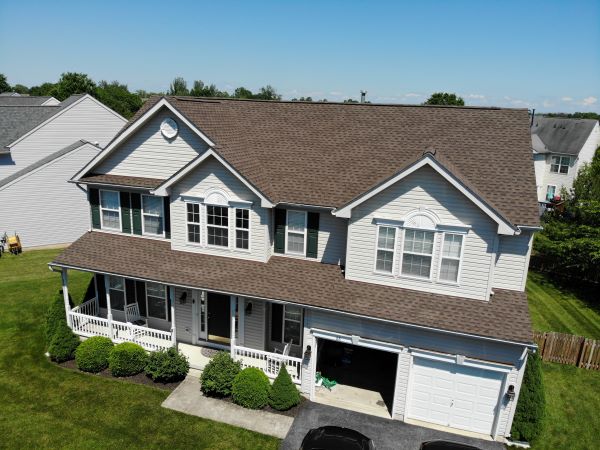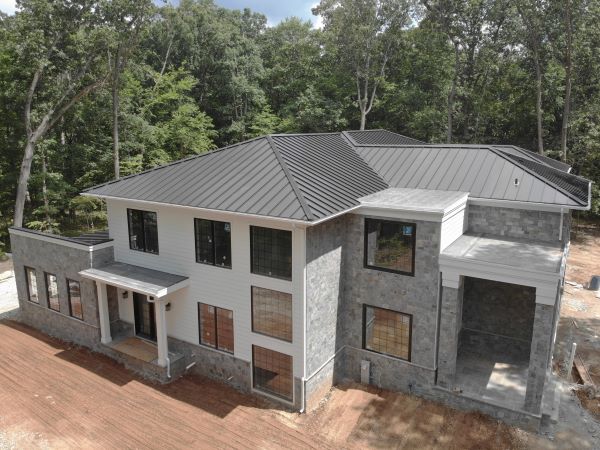 About Us
Since 1988, Topper Construction has grown to become one of the largest roofing and siding contractors in the Mid-Atlantic region. We are headquartered in Frederick, Maryland with a satellite office in Pittsburgh and provide a full-range of exterior building solutions to homeowners, new home builders and roofing contractors. For over three decades, we've installed roofing and/or siding on more than 75,000 new and existing homes in five states and the District of Columbia in addition to successfully completing more than 250 commercial projects. With our decades of experience and our commitment to providing clients with quality work at a competitive price, we're your roofing and siding partner.
Marc L.
This was the most professional contractor I have worked with in a long time. They were always responsive to our questions and concerns, and Jim DeYoung was a great rep to work with. The job was done on time, on budget and looks great!
Linda F.
We are very satisfied with Topper Construction and the quality of work from estimating, coordination (including finding the right materials), and installation. Pricing was competitive, the project was well managed, and the installation crew was outstanding. I highly recommend this company.
James D.
VERY happy with Topper Construction. Had roof replaced yesterday, hard working crew completed entire job in one day and cleaned up after themselves very well. Would recommend Topper to my friends and family.
Maxine S.
Topper replaced the entire roof on our home in roughly four hours. My neighbors were shocked to see the crew flying around and completing the job before most of them had their lunch. The job was done professionally and looks great. I highly recommend them for any work that falls within their area of expertise.
Full-Service Roofing Contractor in Germantown, MD
Topper Construction provides a full range commercial roofing contractor around Germantown. Our wide-range networks in the industry on par with the long-term relationship we uphold among our construction supply distributors give our clients the advantage in the best pricing and service. Topper Construction is a veteran in the construction industry. Our 30 years of acquired experience gained us mastery and skills that stand as our company's best asset. We know every corner of construction operations. Topper Construction is a progressive company that values and commits to the relationship we develop among our clients, distributors, and business partners. Topper Construction is a well-rounded company you can trust in Germantown, MD.