Some home improvement tasks are better left to the professionals. One of them is maintaining, repairing, and replacing your gutters. That's because you'll probably need to be standing on a ladder, and even if you have someone helping you out, you can still run into unforeseen problems that a gutter installation expert could solve. But if you are determined to install your next set of gutters by yourself, then here are some reasons to be even more careful than you otherwise would.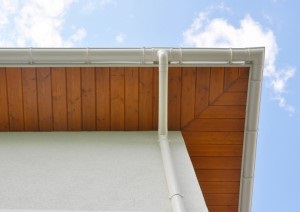 The Potential for Mistakes
Without knowing what you're doing, you could make mistakes. It's possible to encounter problems and make a mistake even if you have plenty of knowledge. Don't let that discourage you. Installing the gutter hangs can be trickier than you might think. Plus, you might not know how to deal with gutter screws or what to do about ice flows in the winter and how to help guide water flow into the gutter during the rainy spring and summer seasons.
It's Hard Work
Plus, putting in new gutters. You might underestimate it and think it's much easier than dealing with roof flashing or taking care of vinyl siding, but this would be counterproductive. You've got to approach the project with as much determination and effort as you would with any other type of home improvement. Measuring your roof to get an idea of how wide it is can take an entire day. It's also likely that you'll end up devoting the whole day to hanging the gutters and making sure that they're secure. Worst comes to worst, you will spend a full week on making sure your gutters are correctly installed, and with so many other demands on your time, you might not be able to follow through on that commitment.
It Can Be Risky
Also, working on your gutters can be riskier than you think it is. Look at it this way: walking around on your roof without all of the necessary safety equipment is tempting fate. It wouldn't take much for an accident to happen. You could also hurt yourself while trying to set up the gutters the right way so that they'll guide excess moisture and rain from the exterior of your home. This predicament could also leave irreparable damage, so you're far better off hiring an expert instead.
Contact Topper Construction Today!
If you're interested in having gutters, a roof system, siding, or water drainage system installed in your new home, or would like a free estimate, contact Topper Construction. With Topper Construction, you'll see the benefit of nearly three decades of experience. Contact Topper Construction at 301-874-0220 or email us at info@topperconstruction.com if you are interested in learning more. We can help you with projects in Delaware, Maryland, Pennsylvania, West Virginia, and Northern Virginia.