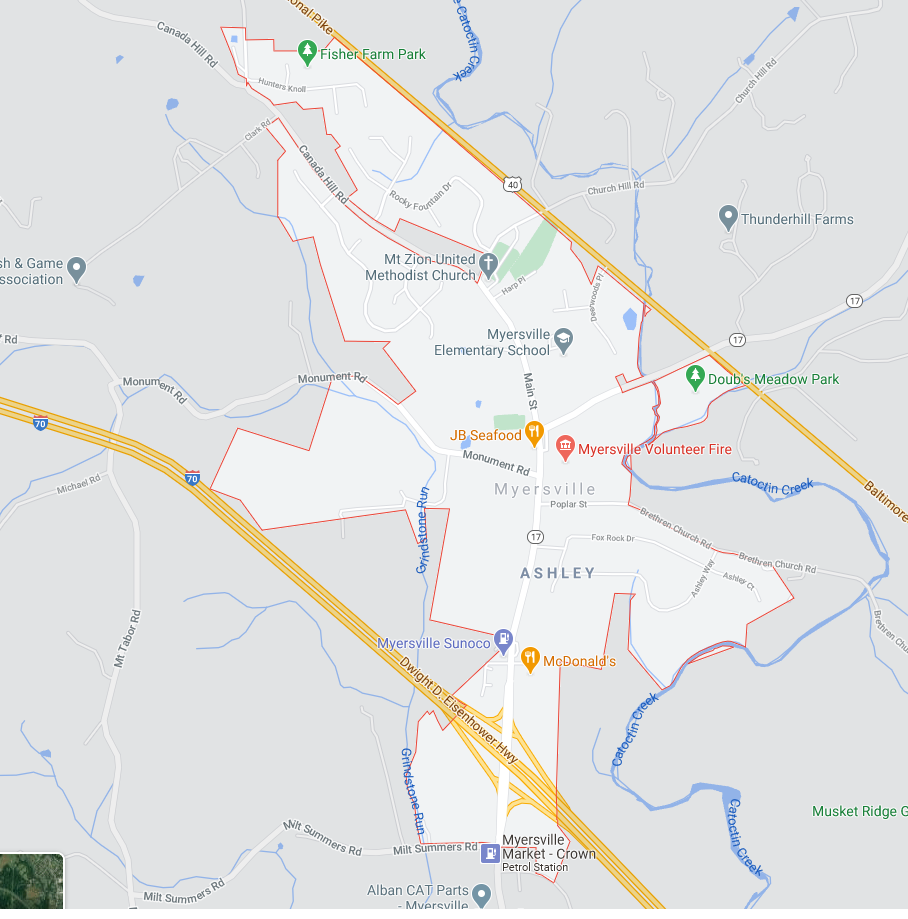 Myersville, MD
Number One Roofing & Siding Contractor in Myersville
Topper Construction Serving Myersville, MD
Topper Construction has been in the industry since 1988. It has become the first largest roofing and siding contractor in the Mid-Atlantic. Our dynamic system in delivering high-quality roofing and siding services made us the leader of the industry.
Topper Construction is an expert in roofing, siding, gutter and downspout installation, foundation waterproofing, and we are your trusted roofing contractor in Myersville, MD. We provide a full range service that caters to every construction needs around the city.
Credible Roofing & Siding Contractors Serving Myersville, MD
Topper Construction has progressively raised its reputation by ensuring the safest and most excellent service. Our credibility extends to over 75,000 roofing and siding installation throughout our 30 years of service.
Topper Construction specialized in commercial buildings completing 250 commercial projects across Mid-Atlantic. We offer full-range exterior building solutions around the state. The comprehensive solutions and operations we deliver helped us expand our network in the industry. We have multiple loyal clients and dependable suppliers and business partners.
BBB Accredited Roofers in Myersville, MD
Topper Construction has accumulated several construction accreditations that prove our reliability and expertise in the industry throughout the years. We are BBB (Better Business Bureau) Accredited roofers; thus, an A+ rating service is a guarantee. Topper Construction is your certified roofer across Myersville. Additionally, Topper Construction is a HAAG Certified company, and it is a gold standard in the roofing inspection industry. Moreover, we are a Firestone Licensed Contractor that sets the high standard in the commercial roofing market. These are only a few of our acquired certifications. Find out more of our credentials here:
Topper Construction Certifications
.
Your Local Roofing & Siding Contractor in Myersville, MD
Topper Construction is a local roofing and siding service provider in Myersville that you can trust. We take pride in our excellent quality service, and we value every client we serve. Topper Construction is the most credible local roofing contractor that will never cease to deliver satisfactory results at your doorstep. Our mission to provide a holistic service while giving the clients the service they seek. We continue to progress and utilize innovation to enhance the service we deliver continuously. Our dynamic operations are strategically designed to be flexible. We create solutions that best suits your family's lifestyle.
Competitive Construction Prices in Myersville, MD
Topper Construction offers the most competitive roofing and siding prices around Myersville, MD. We guarantee that the value of your money is put into good use. The prices we offer are reasonable to the service you demand without the compromise of quality and aesthetics. Topper Construction has flexible payment options via Wells Fargo Home Projects credit card. You can begin your residential projects with us now and pay it over time. We will give you competitive pricing while providing the safest operations, best service, and topnotch quality products.
Safest New Home Builders in Myersville, MD
At Topper Construction, your safety is our primary priority. Our operation is structured to ensure the safety of every homeowner we serve in Myersville. We give importance to the protection of our employees and subcontractors above anything else. We are your trusted new home builders across Myersville, MD. Topper Construction makes an extra effort to hire a third-party construction safety consultant for safer and seamless job operations to assure our employees' safety. We conduct a weekly safety meeting to forecast and find solutions to possible workplace hazards. Also, we execute surprise on-site visits to ensure all safety protocols are followed and adequately implemented for more safety guarantees. As a reward to our effort to ensure safety in the workplace, Topper Construction has been given the Safety Award from IWIF/Chesapeake for five consecutive years. We take pride in our outstanding commitment to workplace safety; thus, rest assured that Topper Construction is your best and most ideal option.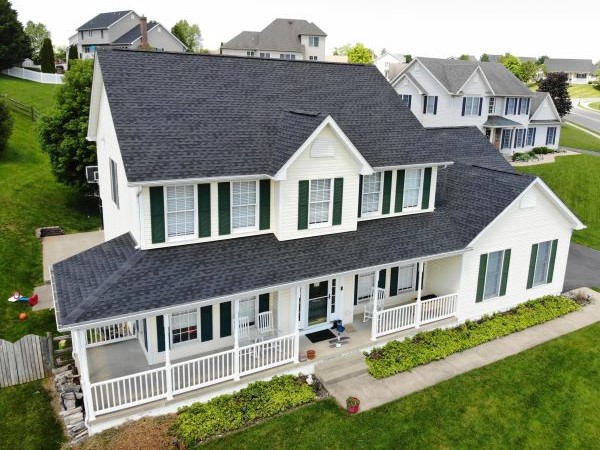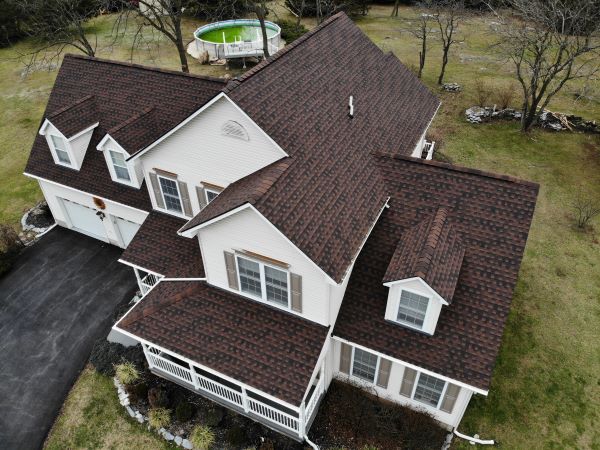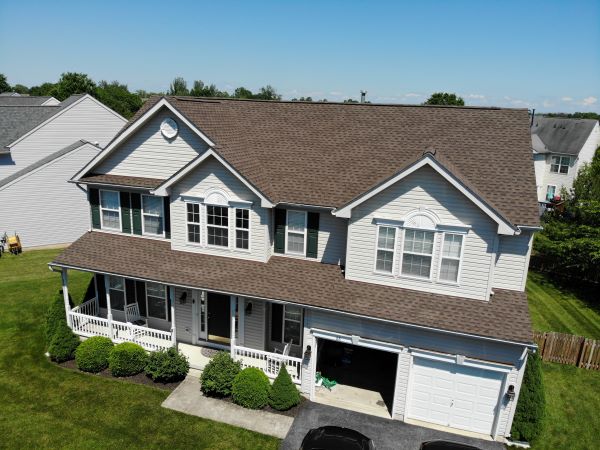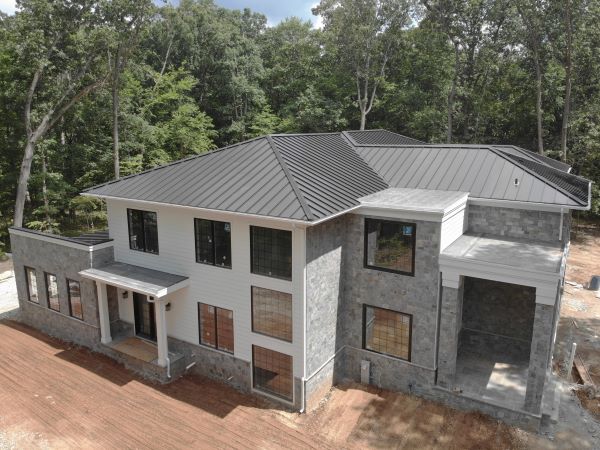 About Us
Since 1988, Topper Construction has grown to become one of the largest roofing and siding contractors in the Mid-Atlantic region. We are headquartered in Frederick, Maryland with a satellite office in Pittsburgh and provide a full-range of exterior building solutions to homeowners, new home builders and roofing contractors. For over three decades, we've installed roofing and/or siding on more than 75,000 new and existing homes in five states and the District of Columbia in addition to successfully completing more than 250 commercial projects. With our decades of experience and our commitment to providing clients with quality work at a competitive price, we're your roofing and siding partner.
Marc L.
This was the most professional contractor I have worked with in a long time. They were always responsive to our questions and concerns, and Jim DeYoung was a great rep to work with. The job was done on time, on budget and looks great!
Linda F.
We are very satisfied with Topper Construction and the quality of work from estimating, coordination (including finding the right materials), and installation. Pricing was competitive, the project was well managed, and the installation crew was outstanding. I highly recommend this company.
James D.
VERY happy with Topper Construction. Had roof replaced yesterday, hard working crew completed entire job in one day and cleaned up after themselves very well. Would recommend Topper to my friends and family.
Maxine S.
Topper replaced the entire roof on our home in roughly four hours. My neighbors were shocked to see the crew flying around and completing the job before most of them had their lunch. The job was done professionally and looks great. I highly recommend them for any work that falls within their area of expertise.
Credible Roofing Contractor in Myersville, MD
Topper Construction is a credible commercial roofing contractor across Maryland. Our expanded range of networks around the state and the healthy relationship we uphold among our construction supply distributors gives our clients and us the advantage at a competitive price. We know and understand every angle of the industry. Topper Construction was there before other companies existed. We have seen changes and improvements in the industry being the first largest construction company in the state. Today, Topper Construction continues to serve and provide outstanding services at a very competitive price. Our commitment and relationship among our valued clients and distributors are valuable to us. We value your trust, and we are honored to serve you.