Roof maintenance is one of the most crucial home improvement projects, and you can't neglect it. There are many different ways to make sure that your roof is in good condition. As spring starts to turn into summer, you'll notice that the storms will get stronger. These storms can do a number on your roof, so you need to make sure it is well-maintained.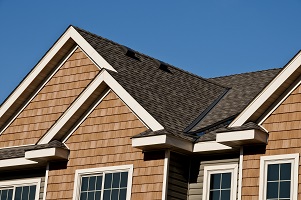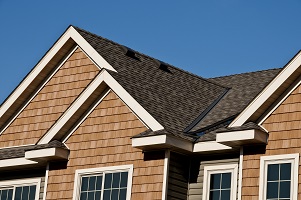 Clean Out the Gutters
The first step is to take care of the gutters. If the gutters are clogged or otherwise blocked, then the buildup of excess water can ruin the foundations of your home along with the walls and the roof, too. Falling leaves and twigs aren't only your enemy when you're trying to care for the trees on your property – if the trees grow too close to your home, then they can turn out to be more trouble than they're worth. That's why you need to address this problem as soon as you can, and if you can't, then a roofing contractor will be able to handle it for you.
Inspect the Shingles
The next step is to take a look at how well the shingles on your roof are holding up against the weather. Shingles can become loose over the years, and sometimes, one strong gust is all it takes to blow them out of position. They won't always land in your yard, either. Loose shingles need to be replaced as soon as possible, along with any other shingles that show signs of damage from weather impacts – you never know when the next hailstorm is likely to happen! Shingles that are curling away at the edges or are starting to crack need to be replaced as well, since any repairs you have done will only provide a temporary fix. Depending on the amount of damage that has been inflicted on your roof, you might need an entirely new one.
Inspect for Water Damage
The final step is to inspect your roof for any signs of water damage. The effects of water infiltration and standing water are more insidious than you realize. After all, it's not the same as moisture damage on your siding or condensation buildup on your windows. Cracks, splits, and soft spots on your roof indicate the presence of water damage. Leaks are also more apparent signs of damage, but can also be harder to see until the water starts to drip through your ceiling from the attic.
Contact Topper Construction Today!
If you're interested in having gutters, a roof system, siding, or water drainage system installed in your new home, or would like a free estimate, contact Topper Construction. With Topper Construction, you'll see the benefit of nearly three decades of experience. Contact Topper Construction at 301-874-0220 or email us at info@topperconstruction.com if you are interested in learning more. We can help you with projects in Delaware, Maryland, Pennsylvania, West Virginia, and Northern Virginia.