Water drainage problems could be disastrous for your home. Foundation waterproofing is one way to go. Before you choose that option, there are ways to detect any existing problems. Here is a guide to finding water drainage problems. If you're still unsure what to do, then the experts at Topper Construction will be more than willing to help you out!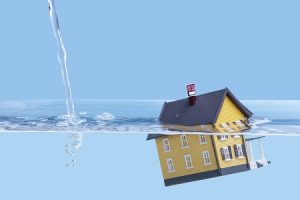 Paint Peeling Away
Any paint that is bubbling or peeling away is your first sign that something is wrong. A closer look at your siding could reveal problems that you didn't notice before. The same advice goes for your gutters – maybe they need some timely preventative maintenance to keep any issues from developing or getting worse due to neglect. Some of the problems to be on the alert for here include leaks in the gutters and improper installation.
Cracks in the Walls
Cracks in the walls of your home or cracks in the foundation can lead to more significant problems, especially if they are ignored. Dismissing a break as non-problematic is the wrong approach. As soon as you find a problem like this, get in touch with an expert who can do something. Tiny cracks are normal due to aging or the effects of the weather. Larger cracks will become a headache, though. Water seeping into the interior of your walls will also lead to unbelievable amounts of structural damage. If preserving the integrity of your home is your goal, then you need to act fast.
Mulch Erosion
Mulch is one of the essential parts of your yard. It can help protect and nourish the roots of all the plants growing around the edges of your home. Unfortunately, water drainage issues can cause your mulch to erode and ruin whatever plans you had for it. Look at the lawn as a whole, along with the driveway and the storm drains along the street. Mulch erosion can also cause structural instabilities for patios and concrete walkways.
Mold in the Attic
As hard as it is for homeowners to believe, mold can indeed breed in the attic. All it needs is darkness, humidity, and a steady source of moisture where it can lurk undisturbed. In other words, the attic. The fascia boards holding the gutters in place will be overwhelmed by how much water is clogged in the gutters. Breakages lead to rotting insulation, which encourages mold and mildew to grow.
Contact Topper Construction Today!
If you're interested in having gutters, a roof system, siding, or water drainage system installed in your new home, or would like a free estimate, contact Topper Construction. With Topper Construction, you'll see the benefit of nearly three decades of experience. Contact Topper Construction at 301-874-0220 or email us at info@topperconstruction.com if you are interested in learning more. We can help you with projects in Delaware, Maryland, Pennsylvania, West Virginia, and Northern Virginia.