Installing the right siding on your home is one of the most important tasks you'll ever complete. But even with that said, you have to stop and consider if it is worth it. Once you have done all your research and decided that the figures stack up, you might worry about the actual job of installation. That isn't a problem, because the professionals at Topper Construction can handle it for you. In the meantime, here is some excellent advice for finding the right siding to complete the look of your home's exterior.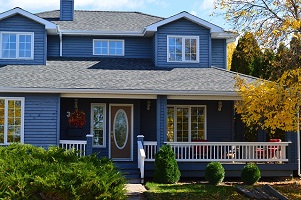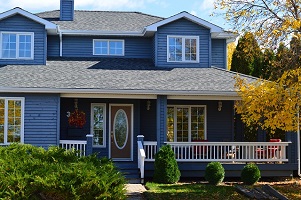 The Direction
One of the changes you can make when selecting new siding is to switch the direction that it runs in. It depends on the style that your home is – a house built in the 1950s will have a different profile than one built in the 1980s, and likewise for one built in the 2000s. Different styles of siding will run horizontal or vertical. How does it hit your eye? Regardless of the direction that you want your new siding to go in, don't attempt to install it all on your own.
The Size
Another question that you will need to ask yourself is the size of the siding itself. This can involve many sub-questions, such as how wide the profile is, and how it can help boost your home's curb appeal. Curb appeal is one of the most critical factors for making a house brand new. It's too early in the year to start decorating for your famous haunted house that makes your residence the envy of the neighborhood. That shouldn't be your goal. Instead, you want your home to be more inviting and give the appearance of being well-maintained.
The Texture
Finding different materials can also make the profile of your home more eye-catching. Although siding is often overlooked when it comes to making repairs around the house, that doesn't have to be the case anymore. During the repair process, it might hit you that the texture of your current siding no longer works – either it has fallen out of favor, or you have changed your mind about using it to protect your home against wind and rain. Polymeric shakes can be the solution that you have been looking for for the last few months.
Contact Topper Construction Today!
If you're interested in having gutters, a roof system, siding, or water drainage system installed in your new home, or would like a free estimate, contact Topper Construction. With Topper Construction, you'll see the benefit of nearly three decades of experience. Contact Topper Construction at 301-874-0220 or email us at info@topperconstruction.com if you are interested in learning more. We can help you with projects in Delaware, Maryland, Pennsylvania, West Virginia, and Northern Virginia.