Even though it's essential to make sure that your home's roofing, foundations, and windows are intact, you can't forget about the siding. The siding is one of the most crucial parts of your home's entire exterior. Let's say that a major storm blew through your neighborhood and severely damaged a neighbor's car. Now think about if that happened to your home. Here are some tips for making the maintenance less of a hassle.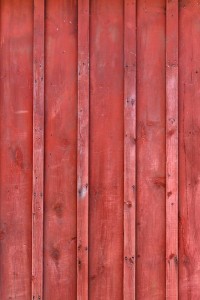 Starting Off
One of the things you will need, no matter what type of siding you have, is a bucket full of warm and soapy water. Fill it with a gallon of water and add half a cup of trisodium phosphate, also known as TSP. This is a similar mixture you can use to clean your deck and patio if you have those outdoor living spaces attached to your home. After you've done that, mark off the siding on your home into easier-to-manage sections. These chunks should be about 10 feet each, and you'll want to use a long-handled brush with soft bristles on it to achieve the best results. Start at the bottom and work your way up, so you don't leave behind unsightly streaks.
Looking for Signs of Damage
Begin your inspection by looking for signs of water damage or water infiltration. Water wants to seep into everything, and no matter what kind of siding you have, you need to be aware of that fact of nature. If you have wooden siding, two common signs are cracked and peeling paint, along with boards and trim that are starting to crack as well. Stucco will break, and chip and brick will exhibit crumbling mortar joints.
Fixing Wood, Vinyl, or Fiber Cement
Now it's time to make some repairs. However, making sure these repairs are done correctly is the tricky part. Unless you have contractor skills, it's far better if you concede to the experts, especially those at Topper Construction. That way, the workers can take away damaged siding while leaving undamaged siding in place.
Fixing Brick and Mortar
You will also need to make any long-overdue repairs to brick and mortar siding, especially if your home is older and hasn't seen much upkeep lately. Old mortar calls for a cold chisel to remove, and new mortar should be put in its place. Brick also needs to be scrubbed to get rid of the efflorescence that can build on its surface.
Contact Topper Construction Today!
If you're interested in having gutters, a roof system, siding, or water drainage system installed in your new home, or would like a free estimate, contact Topper Construction. With Topper Construction, you'll see the benefit of nearly three decades of experience. Contact Topper Construction at 301-874-0220 or email us at info@topperconstruction.com if you are interested in learning more. We can help you with projects in Delaware, Maryland, Pennsylvania, West Virginia, and Northern Virginia.