When you need a new roof or a roof repair, it is usually because something has gone wrong or been damaged, from a small leak to a large tree falling on it. This stressful situation is made worse by the added pressure to find a dependable, reliable, trustworthy roofing contractor. It seems like all people ever talk about are the bad experiences they've had with roofing contractors. When you're in the market for a roofing contractor, keep these six things in mind, and the process will be more straightforward all around.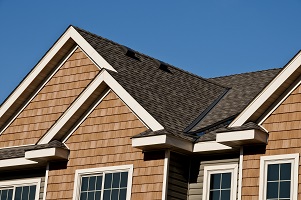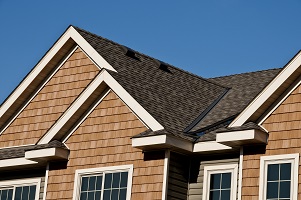 Go Local
Ask the people who live in your neighborhood or city for recommendations. If they have had good experiences with someone, the odds are better that you will too.

Ask About Insurance
If the company doesn't have both worker's compensation and liability insurance, don't work with them. Ask to see their certificates – they should be able to produce them on demand. If they don't have coverage, you could be responsible for any accidents of mishaps.

Get Everything In Writing
Everything that you discuss should be in writing on the contract, including the issues they are fixing, the estimated cost, and a preliminary timeline. Getting things in writing protects both sides and ensures that there are clear and reasonable expectations. If they don't put it in writing, then it's a sign to run the other direction.

Find Open Communication
If they don't promptly respond to your calls or emails or they don't thoroughly answer your questions, you are better off finding another contractor. You don't want to be in the dark during the project, and if they can't get back to you before it starts, it won't be any better once the contract is signed.

Avoid Door-To-Door
Great companies usually don't need to go door-to-door to solicit business, so if someone knocks on your door offering to fix the damage, they see on your roof, be wary. These people often also engage in high-pressure sales tactics and require that you sign right away to get their "great deal." This limits your chances to research their company and reputation. If their work is good, they don't need to scare you into deciding at the moment.

Don't Fall For "Too Good to be True."
Of course, you know to always get multiple bids for your project, and if one is markedly lower than all of the others, suspect a scam of some sort. The proposals that you receive are about more than just the cost of materials and the hours of labor. They also reflect the values of doing business when you run a company, like insurance, licensing, and permits. If their bid is lower because it doesn't cover those things, they are cutting corners, and they likely aren't a reputable company.

Contact Topper Construction Today!
If you're interested in having gutters, a roof system, siding, or water drainage system installed in your new home, or would like a free estimate, contact Topper Construction. With Topper Construction, you'll see the benefit of nearly three decades of experience. Contact Topper Construction at 301-874-0220 or email us at info@topperconstruction.com if you are interested in learning more. We can help you with projects in Delaware, Maryland, Pennsylvania, West Virginia, and Northern Virginia.