Getting your roof replaced is easier said than done. Even so, if you notice something wrong with your roof, try getting it repaired. The repairs will help for now, but it is akin to putting duct tape on a wobbly table leg. Instead, consider getting a total roof replacement, and here's why.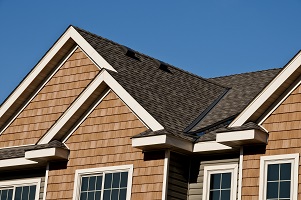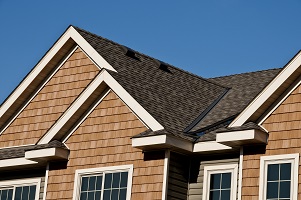 It Rain-Proofs Your Home
You should do everything you can to keep your home dry. Your family members and pets will all feel better. It helps safeguard your belongings, and it also helps prevent the rampant growth of mold and mildew. If there is water damage inside your roof, then at a structural level, it will be much weaker. This condition is something you cannot let get any worse. That's because even a small leak can lead to disaster. After all, the shingles will dry out and start cracking. This means gravel and other elements that help protect the shingles will crumble. If you have a metal roof, then it will begin to rust. And you can't have that, because a rusty metal roof will also warp and start to detach from the rest of your home.
It Makes Your Home More Appealing
Adding curb appeal can make your neighbors envious and improve your reputation with the HOA in your community. Plus, it adds value to your home, and that can be music to anyone's ears. In other words, replacing your roof is well worth the investment of time and money that it requires. You get a beautiful new roof, and there's not much that you need to do, especially if you call on the professionals to handle the work for you. Ensuring you have a sturdy roof can also attract potential homebuyers who could decide to make an offer if you are looking to sell.
It Protects Your Home
As we said before, a roof helps to protect your home's interior. You should also make sure that your belongings aren't at risk of water damage. Along with the windows, siding, and gutters, a reliable roof is a valuable part of your home's exterior. Don't let it fall into neglect and disrepair! With fall starting up and winter not too far behind, you could end up regretting your inaction.
Contact Topper Construction Today!
If you're interested in having gutters, a roof system, siding, or water drainage system installed in your new home, or would like a free estimate, contact Topper Construction. With Topper Construction, you'll see the benefit of nearly three decades of experience. Contact Topper Construction at 301-874-0220 or email us at info@topperconstruction.com if you are interested in learning more. We can help you with projects in Delaware, Maryland, Pennsylvania, West Virginia, and Northern Virginia.