Depending on the condition of your roof, it could be time to get it replaced. Evaluate the state of the shingles, soffits, fascias, and gutters attached to it. Without these components, your roof won't be able to fulfill its intended purpose. Here is what you need to know about a roof replacement.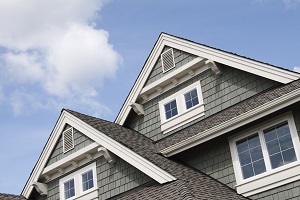 The Materials Involved
First things first, you have to think about the materials involved. Although you won't be directly involved in installing the new roof, it's up to you to choose how it will look. Speaking with your residential roofing partner can help you decide which materials to use. This final decision often hinges on the season that is approaching, how long the project will take, and the weather conditions you can expect in the future that might also impact your homeowner's insurance. Some example materials include asphalt, wood, metal, and slate. No matter which color you want, you can make it happen, too.
The Contractors You Hired
Many home improvement projects rely on expert contractors. Many homeowners are tempted to go with whoever can provide the lowest estimates. You get what you pay for, and in some cases, that could mean hidden charges and unexpected costs. Don't let that happen to you. Instead, choose a reputable contractor who cares about you, your family, the workers performing the labor, and is honest enough to avoid cutting corners.
The Budget Assigned
One place where it's easy to cheat is when it comes to the budget. The overall cost of the project could either exceed initial estimates or come in well below what you were quoted. It comes down to how much work needs to be done. A total roof replacement will be much more involved than patching up a few worn-out sections of the roof. Nevertheless, you can't take the structural integrity of your home's roof for granted. There are ways to meet your budget without letting the project get out of hand.
How to Get Going
It's also hard to know how to get the ball rolling. Luckily a simple phone call or email is often all you need to get in touch with a contractor you can rely on; after that, your roof replacement will be smooth sailing, and you can start to reap the benefits of a new roof in next to no time!
Contact Topper Construction Today!
If you're interested in having gutters, a roof system, siding, or water drainage system installed in your new home, or would like a free estimate, contact Topper Construction. With Topper Construction, you'll see the benefit of nearly three decades of experience. Contact Topper Construction at 301-874-0220 or email us at info@topperconstruction.com if you are interested in learning more. We can help you with projects in Delaware, Maryland, Pennsylvania, West Virginia, and Northern Virginia.