Finding the right siding for your home doesn't need to be a challenge. There are many different options that you can take advantage of; the trick is to narrow them down. Here is a look at some of the best choices for getting brand new vinyl siding. Is it time to replace your current siding? Bump up your curb appeal!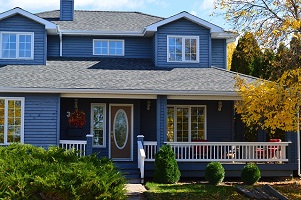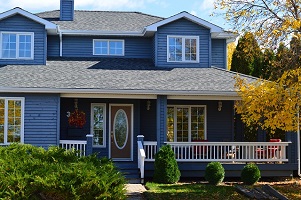 Horizontal Siding
All across the country, you will probably find that most homes are equipped with horizontal siding. It's so common that most people think this type of siding is the only one that exists. It's easy to run it across your entire home and beyond that, it's also relatively simple to maintain. Even so, you will probably want some expert advice when it's time to make repairs so you don't make any mistakes that can cause more unintentional damage.
Board and Batten Siding
The next type that you can consider is called board and batten siding. It has another name that many homeowners will be much more familiar with vertical siding. With this design, you can emphasize a traditional veneer while still making your home much more visually appealing. This way, you can point out your home in your neighborhood and make it much more distinctive for visitors who have never been to your neck of the woods before. Because wide planks are combined with narrow planks, it helps your house look taller than it is. Plus the clean lines also provide another boost to your curb appeal factor.
Shake and Shingle Siding
Shakes and shingles can also help your home stand out. Traditionally they were made from wood, but nowadays, vinyl is much more common. For instance, even if your home isn't designed in the Cape Cod style, you can still make it work. One massive advantage of going with this style of siding is that you can combine it with the others to create a unique look for your home. It can accentuate the features you already have and help make it more attractive to future homebuyers who could be convinced to choose your home over the ones owned by your neighbors! In the end, you will want to get a contractor who you know you can trust to help you get this project done on time and under budget, so it doesn't have to disrupt your daily routine.
Contact Topper Construction Today!
If you're interested in having gutters, a roof system, siding, or water drainage system installed in your new home, or would like a free estimate, contact Topper Construction. With Topper Construction, you'll see the benefit of nearly three decades of experience. Contact Topper Construction at 301-874-0220 or email us at info@topperconstruction.com if you are interested in learning more. We can help you with projects in Delaware, Maryland, Pennsylvania, West Virginia, and Northern Virginia.