Whenever you see a new home under construction, one of the most common sights is when the siding goes up. The siding wraps around the exterior of the home and helps to prevent excessive water damage. If your home's exterior is in bad shape right now, it might be time to get some new siding installed. But before you can try to do it on your own, here are some considerations that you should reflect on first.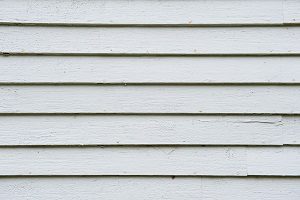 What's Under the Siding?
You never know what could be lurking under that siding. After all, if it hasn't been maintained recently, there might be more nastiness hiding beneath it than you can imagine or handle. In some cases, home improvement projects are better left to the professionals. Unless you know what you're doing, siding installation or siding replacement is something an experienced contractor should do for you. It's also likely that there's plenty of rotting insulation or woodwork under your siding, no matter what material it is made of; fixing this problem will call for tools and knowledge that you might not have.
What Tools Do You Need?
This point leads us to our next important question. What tools do you have on hand? While the tools you do have access to might be adequate for building furniture or fixing problems in the kitchen, they might not be suited for outdoor use. Another factor that makes it more difficult for the average DIY homeowner to complete siding work is that they might not have the necessary tools. Besides hammers, you would need power saws, hand saws, tape measure, chalk, drills, fasteners, goggles, gloves, and so on and so forth. Renting all the equipment you need isn't worth all of that hassle.
Do You Know How?
Beyond the tools and patience needed to install new siding properly, you will need some expertise on how to do it efficiently. Working too slowly or producing too much debris will only lead to frustration that will slow the project down even more.
Can You Install It?
Do you have the time, energy, and budget to finish this project? It's not exactly something you can complete in a single weekend, or even in a month. You'll have plenty of other activities you'll want to do once spring returns in earnest – like taking your family on vacation. In the end, this endeavor is something that the professionals should do, so you won't have to worry about it anymore.
What to Do About Debris?
Disposing of all the debris will present another obstacle you will need to overcome. If that's not possible, then this is a project you shouldn't attempt by yourself.
Contact Topper Construction Today!
If you're interested in having gutters, a roof system, siding, or water drainage system installed in your new home, or would like a free estimate, contact Topper Construction. With Topper Construction, you'll see the benefit of nearly three decades of experience. Contact Topper Construction at 301-874-0220 or email us at info@topperconstruction.com if you are interested in learning more. We can help you with projects in Delaware, Maryland, Pennsylvania, West Virginia, and Northern Virginia.